Your trusted Marketing and Outreach Partners
Marketing Keeda is a Full-service Marketing Agency providing a range of services to satisfy all your marketing & promotion needs.
We provide all service under one roof, be it Digital to offline Marketing or SMS to Email Marketing.
Clients Speak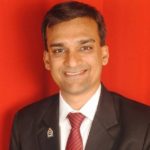 I found what I needed on the website but decided to follow it up with a phone call to Marketing Keeda, just to make sure it was exactly what I needed. Quite possibly the simplest online service I have ever used & it's very affordable too.
Sachin Biyani
(Past President,Zone Chairman & Joint District Treasurer- Lions Club International Dist. 323A3)
What can we say ! — Exceptional team ! Marketing Keeda did a great job for me... They stuck to the task and worked really hard to get the deliverables exactly the way we wanted. My calls were attended to even post their working hours.
Jaysingh Babla
(Director: Miku Exports pvt. Ltd. & District Co-Ordinator: Global Leadership Team , Lions Club International - Dist. 323A3)
Need I say more that after sending the message at any time, be it day or night; it's delivered to the 4000+ contacts in my group in just 3-5 seconds. I've recommended Marketing Keeda to two others & they are also thankful to me for recommending a reliable & budget friendly service provider for sms's. Keep it up!!
Vikas Patole
District Cabinet Secretary , Lions Club International - Dist. 323A3